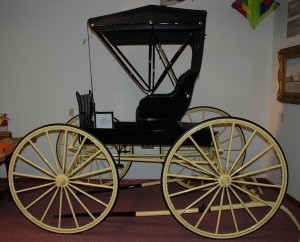 RCHS has an extensive set of collections of interesting information that can be useful in geneaological and historical research.
Collections include:
Family Files, (as listed as Family Research Collection in the index) which are biographies, pedigree charts, family group sheets, unpublished books, obits and other newspaper clippings, things collected when a research request is made.  A copy is made and kept for future researchers. These are indexed at the bottom of this page.
Family Books (as listed as Family Research Collection in the index) are books that are donated to the museum by researchers who have compiled their data in book form to share with others.  Please note that some soft bound books are kept in the family file cabinets.  Some family files are so big that we place them in binders and place on the book shelves as well.  These are indexed at the bottom of this page.
Marriage Indexes from 1819-1900, Marriage applications info from 1882-1900, Marriage Bonds from 1863-1871.
Cemetery records which include readings, sexton's notes, board minutes, plot maps and some photos.
School pictures and pupil enrollment records and teacher license ledger from 1800s.
Church histories.
Local groups and organizations.
Newspapers in microfilm and in old paper sorted by year.
Birth and Death Indexes starting in 1882.  Vital Records
Obituary Collections from several different county newspapers.
Directories county wide and Winchester.
County History Books from 1882, 1894, 1914 and 1818-1990.
Will Abstracts 1819-1906.
Census on microfilm and indexed up to 1880.
Lists of all males over 21 in the county in 1943 & 1949.
Land Records.
Plat Maps.
Probated Books from 1818-1842.
Justice of Peace Minute Book 1825-1830.
Estray Records.
Naturalizations indexed from Civil Court Records, of early 1800s.
Quaker (Friends) Records for Indiana, Ohio, North Carolina.
We also have collections from many of the surrounding areas like Jay, Wells, Henry, Wayne Counties in Indiana as well as a nice Ohio collection.
Call the museum at  (765) 584-1334 to make a research appointment.